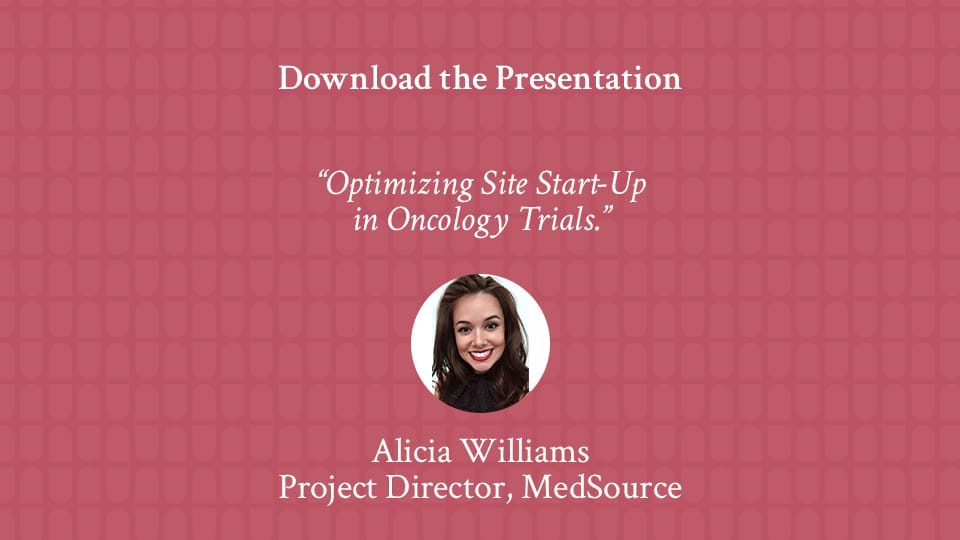 Senior Project Manager, Alicia Williams, gave an informative and topical presentation on "Optimizing Site Start-Up in Oncology Trials"  at the Annual Clinical Operations in Oncology Trials East Coast 2018 Conference, hosted by Arena. During her presentation, Alicia discussed:
Typical challenges faced in study start-up
Complexities and best practices of oncology trials
Real study application from a case study
Alicia Williams, promoted in June 2019 from Senior Project Manager to Project Director, brings over 17 years of vast industry experience spanning sponsor/CRO, SMO, and investigative site perspectives. She has experience leading and mentoring teams by providing direct line management support of project leaders. Alicia has successfully contributed as a Senior Project Manager and now Project Director at Medsource since April 2014.