Our Latest Oncology Case Study
Please provide your email to access our latest oncology case study and other resources.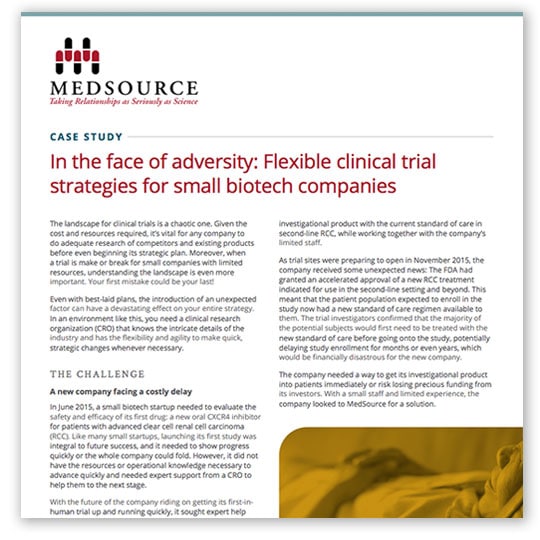 ONCOLOGY EXPERTISE
As a full-service CRO specializing in oncology clinical research development, MedSource has had the opportunity to participate in a broad range of clinical research studies. We focus our efforts on supporting our biopharmaceutical clients who conduct the most complex clinical trials in the most challenging disease states with oncology being one of the most clinically challenging. Our diverse experience has encompassed a range of therapeutic areas and indications, clinical trial phases, and study designs.
We have participated in more than 700 clinical trials globally. Of our therapeutically focused studies, more than 60% of those clinical trials were in oncology. From our founding as an oncology focused CRO to holding one of the industry's seasoned oncology clinical teams today, customers trust MedSource to run their most challenging oncology trials.