Our Latest Neurology Case Study
Please provide your email to access our latest Neurology case study and other resources.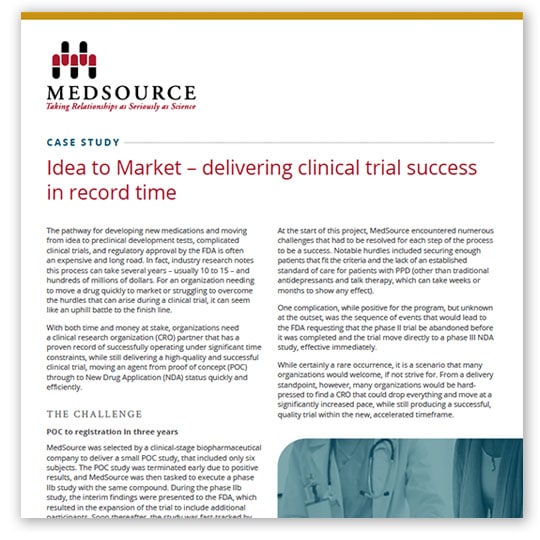 NEUROLOGY EXPERTISE
In our 20 plus years as a full-service CRO, we have gained specialized experience in the area of neurological  clinical research development.    We have executed a broad range of neurology trials, many of which contained challenging study designs in combination with complex disease states.  The needs of our biotech and pharmaceutical customers have been diverse across trial phases and designs -from first in human to registration and post approval.    Our diverse clinical trial experience, coupled with our knowledgeable and experienced team, allow us to confidently handle the most complex trials and patient populations with the attention and focus needed to navigate the neurology clinical trial landscape.
We've participated in more than 700 clinical trials globally, of which more than 37 have been in the area of neurology, covering a broad range of movement and mood disorders. The chart below illustrates the breadth of our therapeutic experience and focus in neurology research and neurology clinical trials including: Parkinson's disease, Fragile X Syndrome, Super refractory status epilepticus, postpartum depression, moderate / severe depressive disorder, PTSD, essential tremors, Huntington's chorea, multiple sclerosis, myositis, spinal cord injury, ADHD, Neurodevelopmental disorders, Schizophrenia, etc.