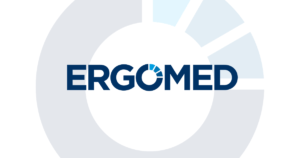 December 14, 2020
We are delighted to share the news released about the acquisition of MedSource by Ergomed plc.
This acquisition will benefit both Ergomed and MedSource in many ways and provide both organizations with global CRO coverage across the U.S. and Europe.
MedSource will join Ergomed and its subsidiary, PrimeVigilance, Inc., to become a significant contributor to the growth and development of our organization as a global leader in oncology, CNS, complex disease, and orphan drug development.
Ergomed provides specialist services to the pharmaceutical industry spanning all phases of clinical trials, pre-and post-approval pharmacovigilance, and medical information.
Ergomed's fast-growing services business includes a full range of high-quality contract research and clinical trial management (CRO) services under the Ergomed brand together with an industry-leading suite of specialist pharmacovigilance (P.V.) solutions, integrated under the PrimeVigilance brand, and an internationally recognized specialist expertise in orphan drug development, under the PSR brand.
Eric Lund, the founder of MedSource, stated: "I am delighted to be joining the Ergomed Group and continuing my current role. We are confident that this is an important strategic step and a natural fit for MedSource, as Ergomed is an exciting, fast-growing global company with a strong reputation in the CRO industry. Our own extensive experience in oncology and rare disease drug development and across product types, clinical trial phases, and study designs will complement the services already offered to Ergomed's international client base. The combined business will be of great benefit to our U.S. clients and employees, providing a seamless service offering into Europe and globally."
We look forward to working with the Ergomed team to leverage our combined expertise in complex therapeutic areas to benefit our clients and patients worldwide.
For further information, about Ergomed visit: https://ergomedplc.com.