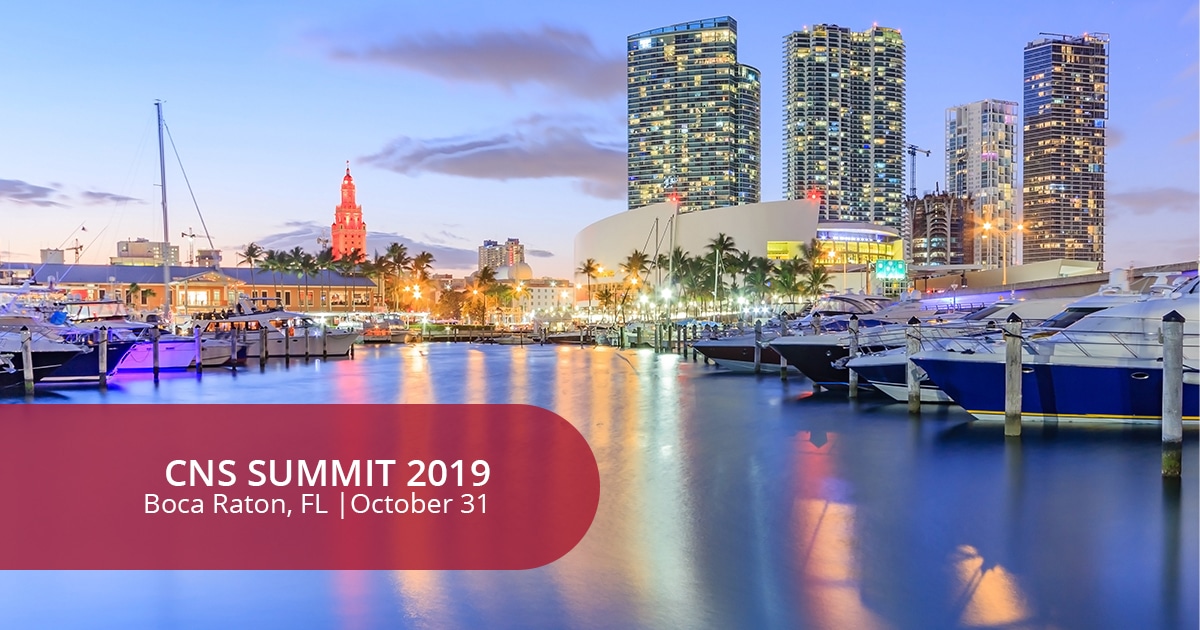 Join MedSource in Boca Raton, Florida from October 31 – November 3, 2019, at the 10th Anniversary CNS Summit 2019 conference. The event offers a one-of-a-kind networking session, more than 50 illuminating talks featuring industry leaders, innovators and visionaries, and a dynamic environment for networking and idea-sharing.
Meet MedSource at the conference to learn about our flexible clinical research services and our specialized experience in the area of neurological clinical research development. Discover how our highly experienced team excels at delivering high-quality clinical trials, and our participation in nearly 800 clinical studies has earned the confidence of the pharmaceutical and biotechnical industries.
Click here to apply to attend the conference or submit the form below to schedule a meeting with MedSource at CNS Summit 2019.