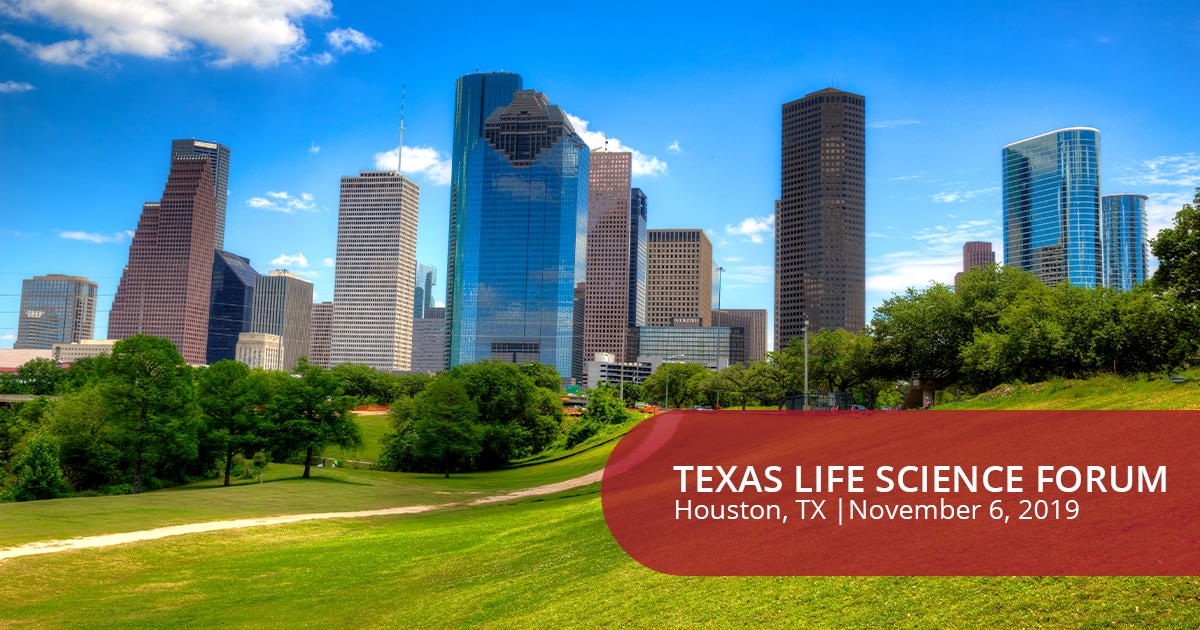 Join MedSource in Houston, Texas on November 6, 2019, at the premier life science event in Texas, the 2019 Texas Life Science Forum. The conference brings together members from the industry, emerging life science companies, academic, and investors. A "must attend" event for anyone in the life science industry, this event represents an opportunity to meet investors, learn about promising life science companies, and to network and learn about opportunities for entrepreneurs, investment professionals, big pharma, academics and business executives serving the life science industry.
Meet MedSource at the conference to learn about our flexible clinical research services, project-specific experience, integrated senior management and more! Discover how our highly experienced team excels at delivering high-quality clinical trials, and our participation in nearly 800 clinical studies has earned the confidence of the pharmaceutical and biotechnical industries.
Click here to register to attend the conference or submit the form below to schedule a meeting with MedSource at the Texas Life Science Forum.